Mark Russell — Art Director, Front End Developer, and Animator
Private online communities for college students to trade, buy or sell and expand the college experience through concierge services. Signing up is as simple as providing a .edu email address.
Built with Symfony, a PHP framework, HTML5, CSS3, and JS.
For

Dean's List
Role

Developer, UX/UI, Designer
Date

October 2019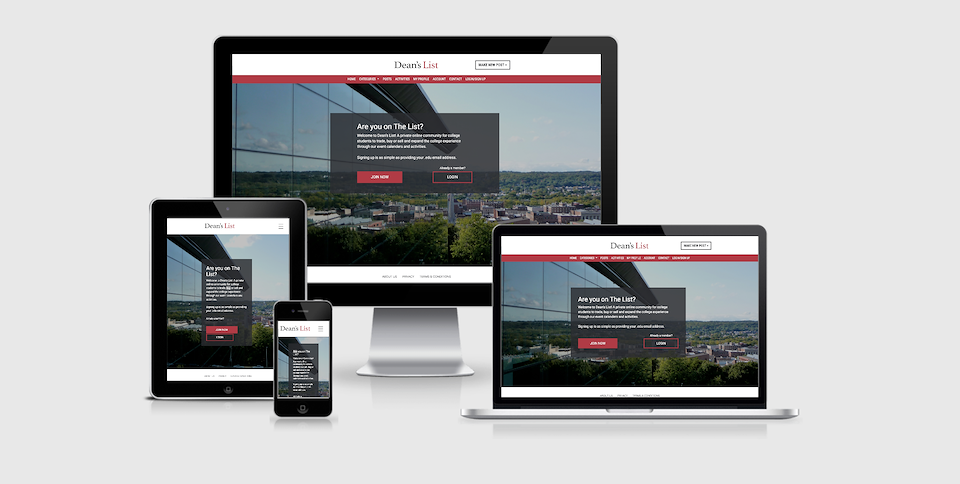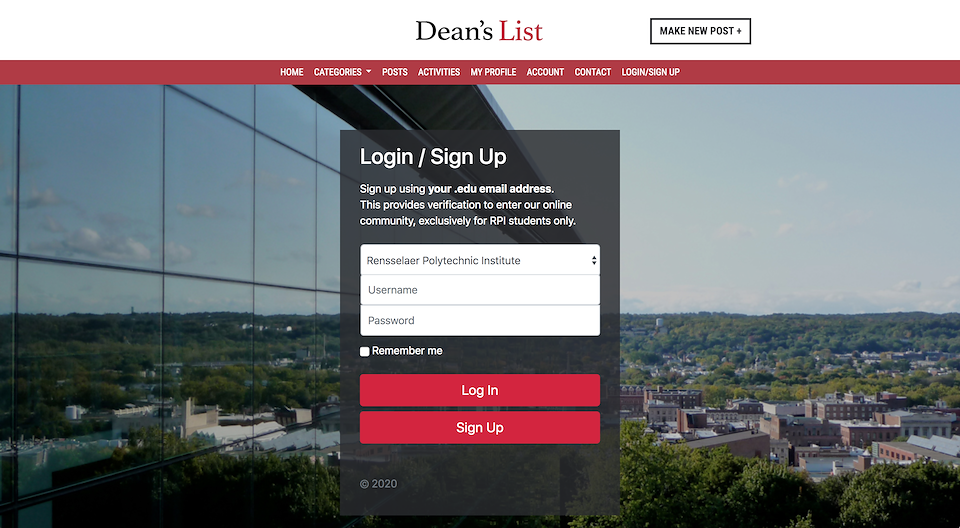 Previous
Virtual Staging – 8 E. 63rd Street
Next
The Wall Street Journal Commercial Partnerships