Mark Russell — Lead Digital Designer – Christie's International Real Estate
Christie's International Real Estate's 2019 Ski Report provides market insights for 2019 from Aspen and Snowmass, Colorado to La Clusaz, France, Ontario, Canada and more.
For the concept, we chose to provide a more modern look than past reports, opting for a horizontal slider which provides a full bleed, editorial look while staying digitally friendly.
The site is created in HTML5, CSS3 and JS. It is fully responsive and provides a graphic filled narrative that promotes new ski markets, as well as current properties for sale in those markets.
For

Christie's International Real Estate
Role

Designer / Developer
Date

December 2018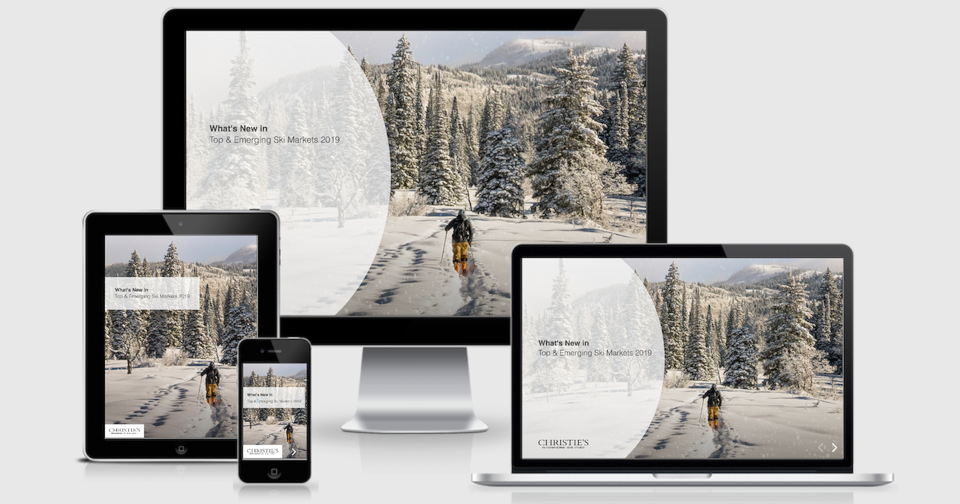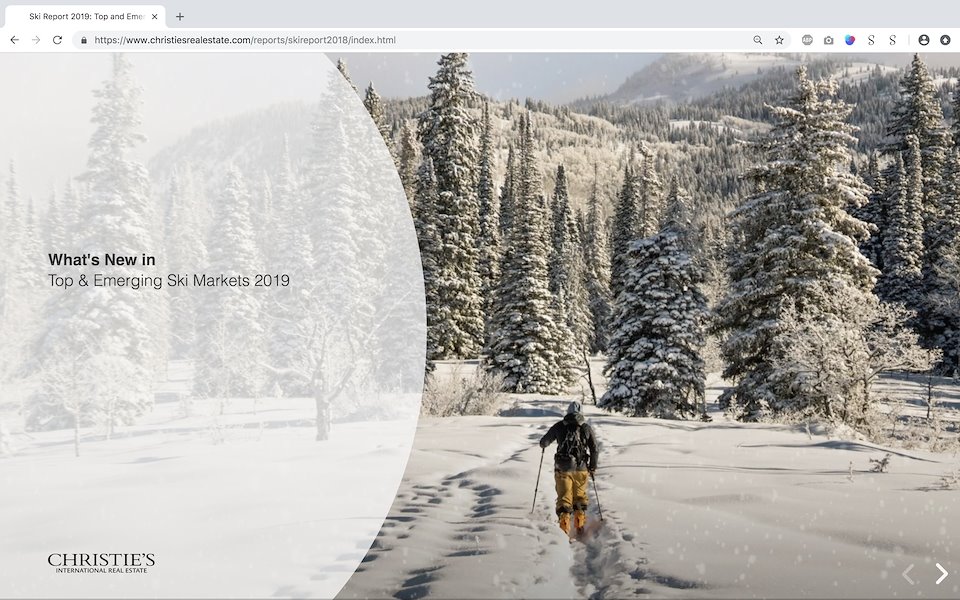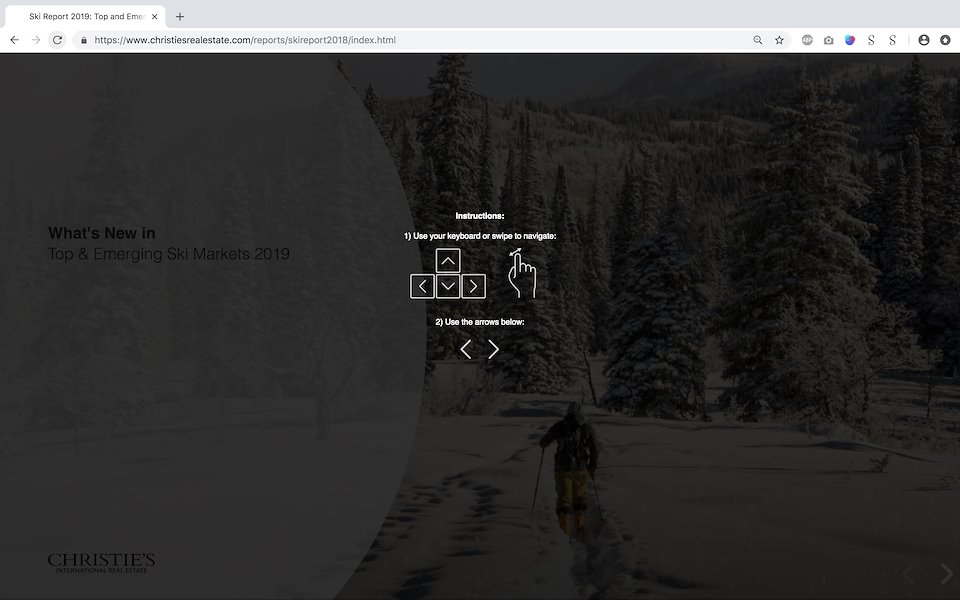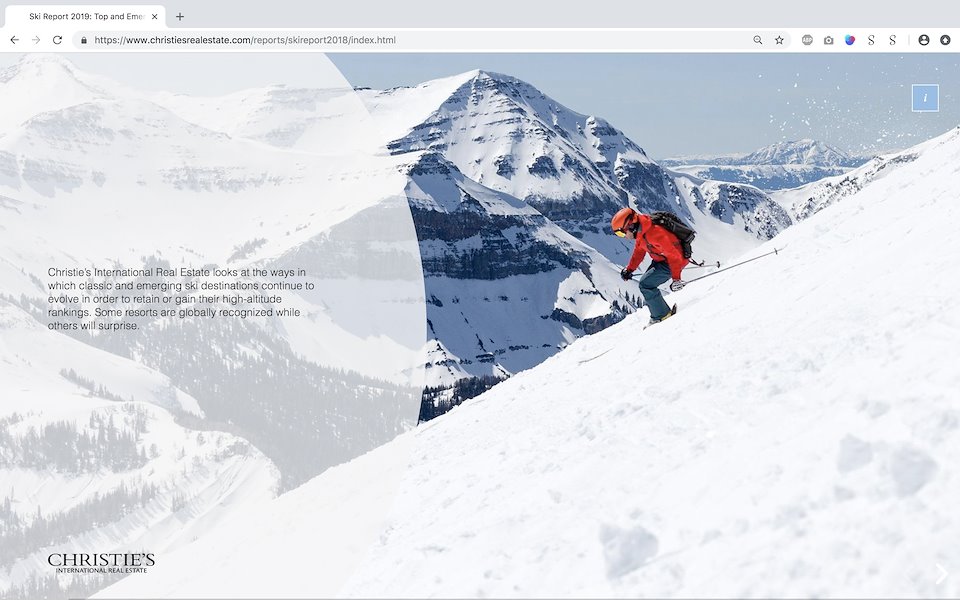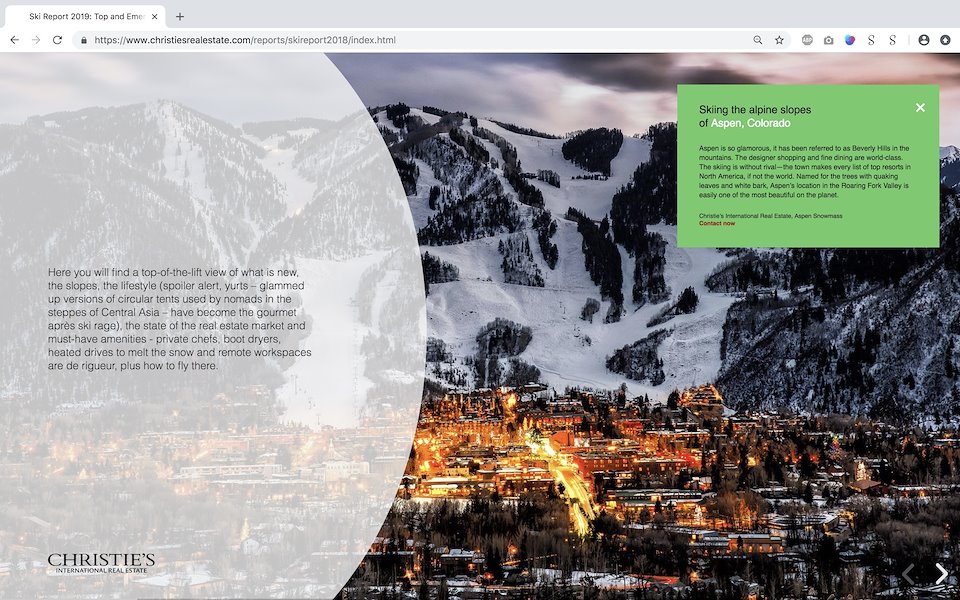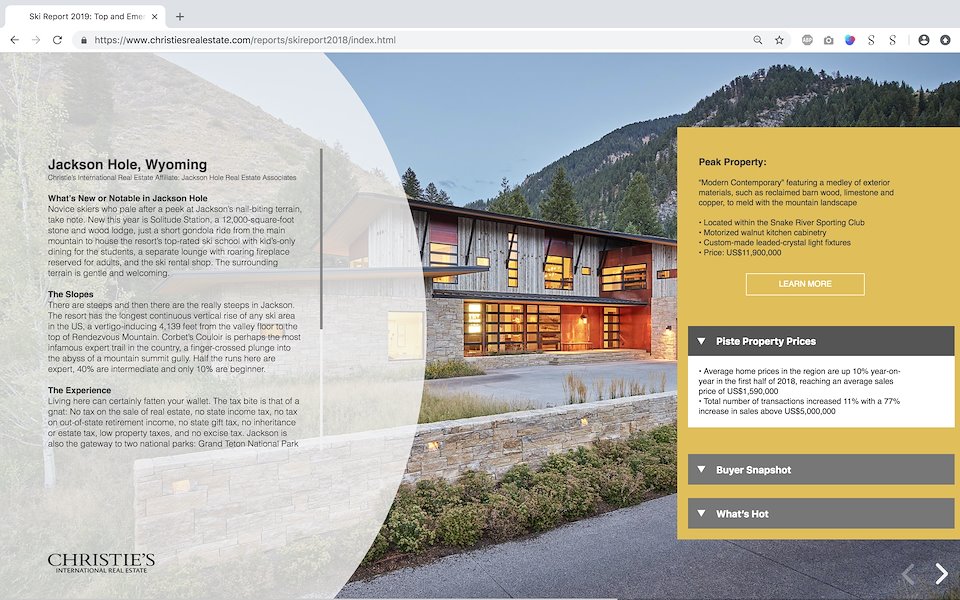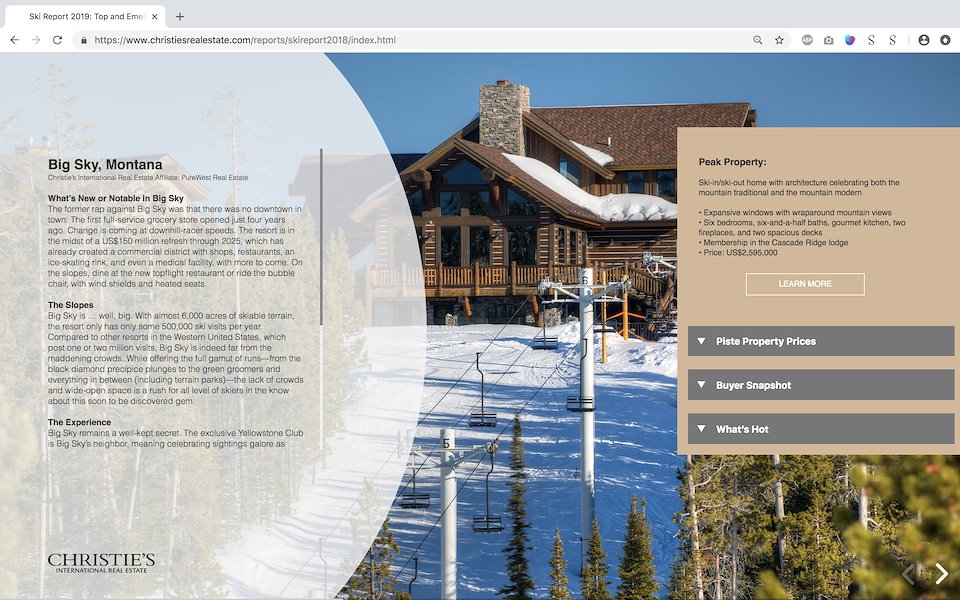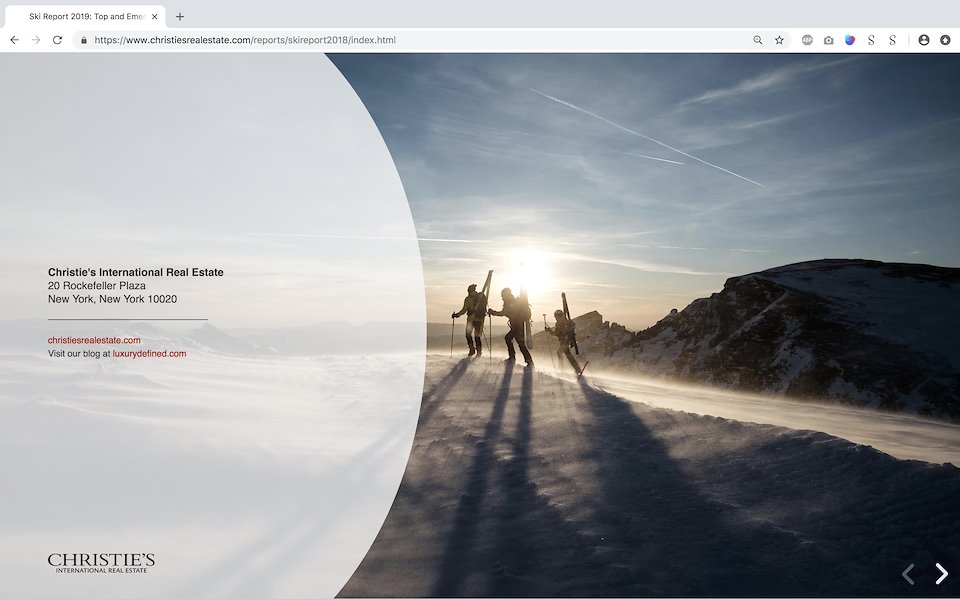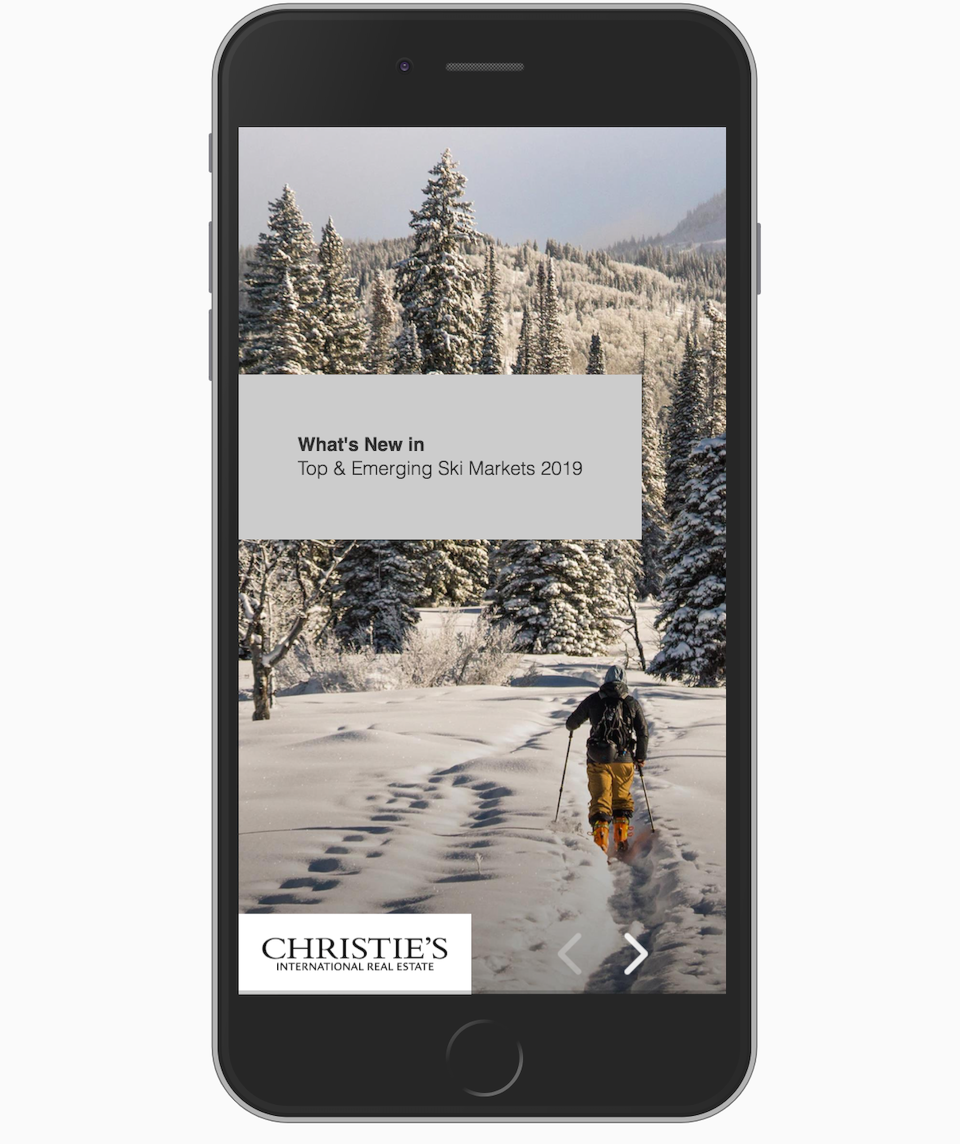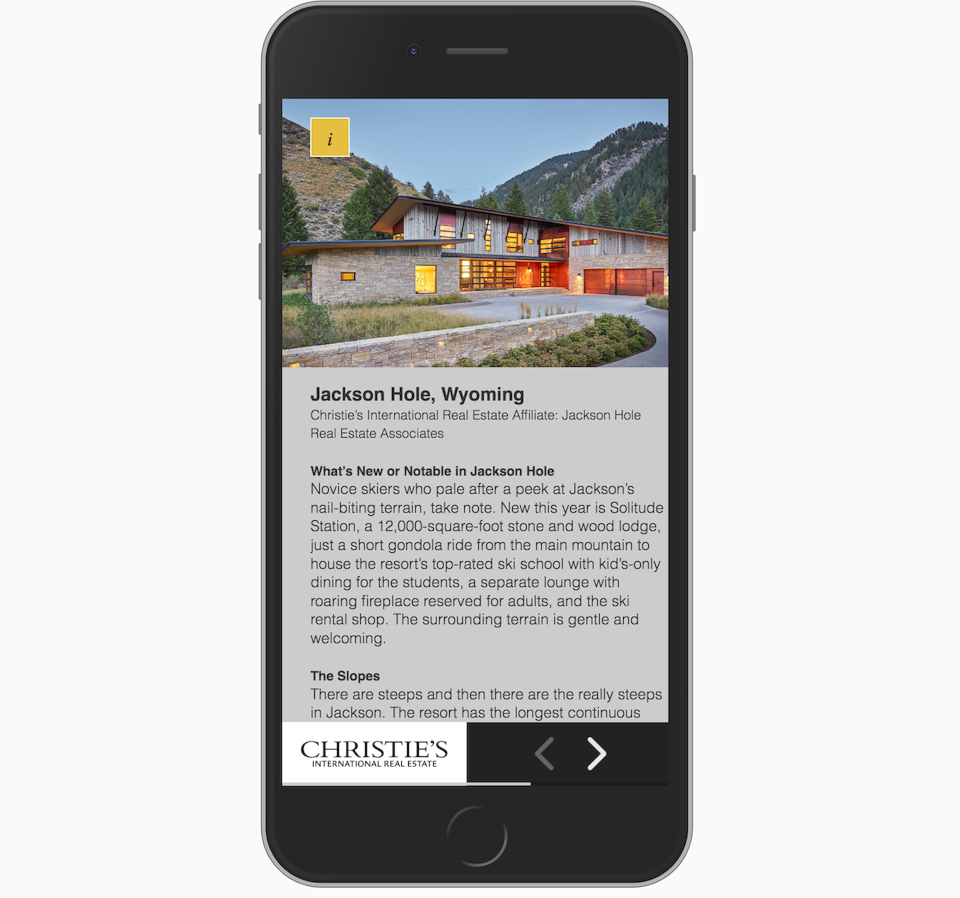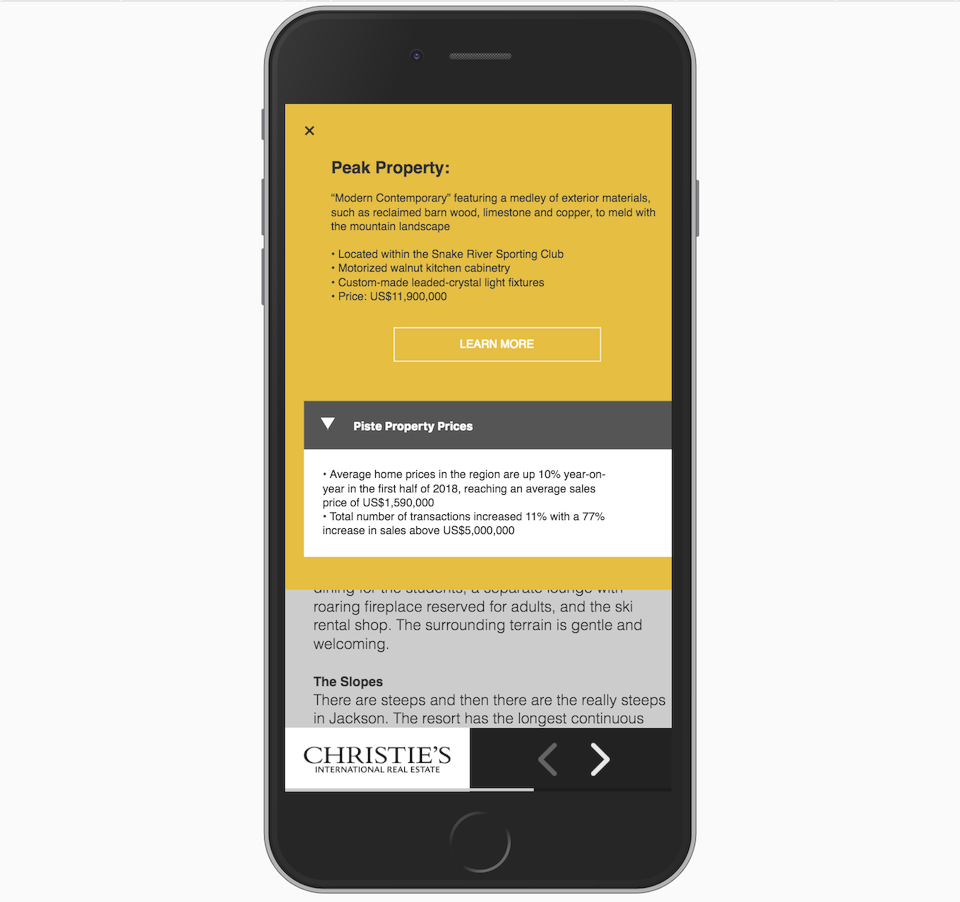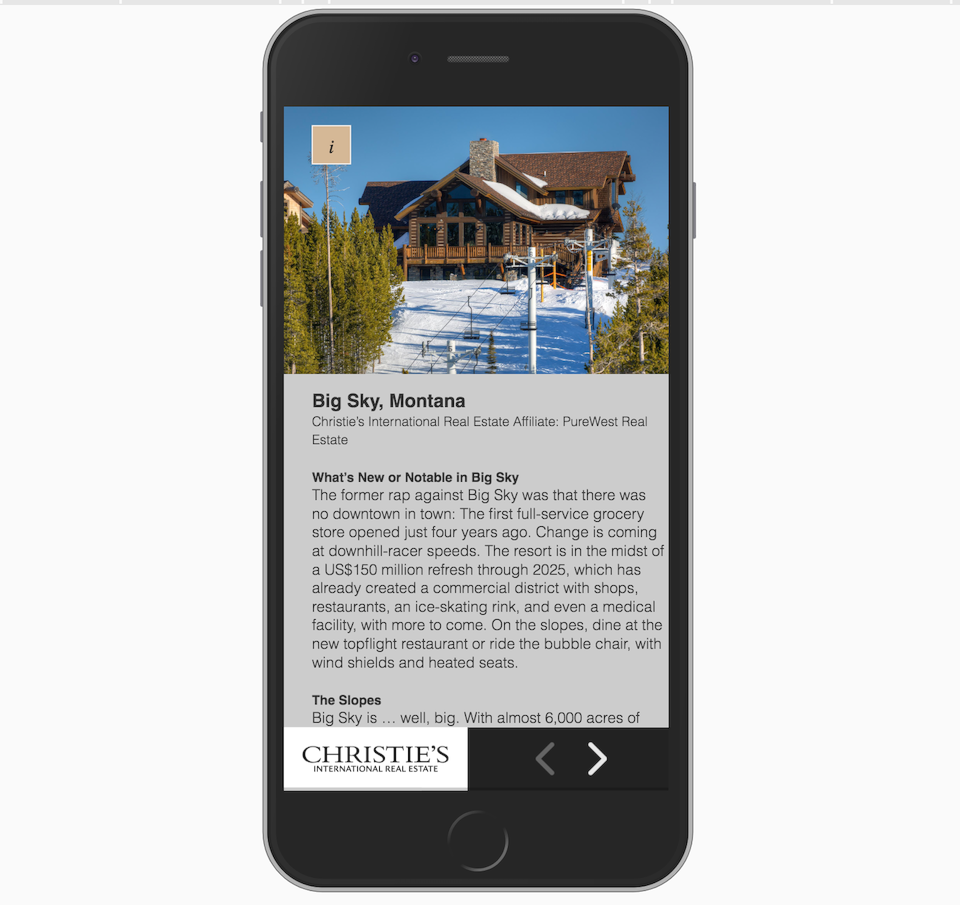 Previous
Christie's Year End Report 2018
Next
Christie's Digital Brand Campaign 2018